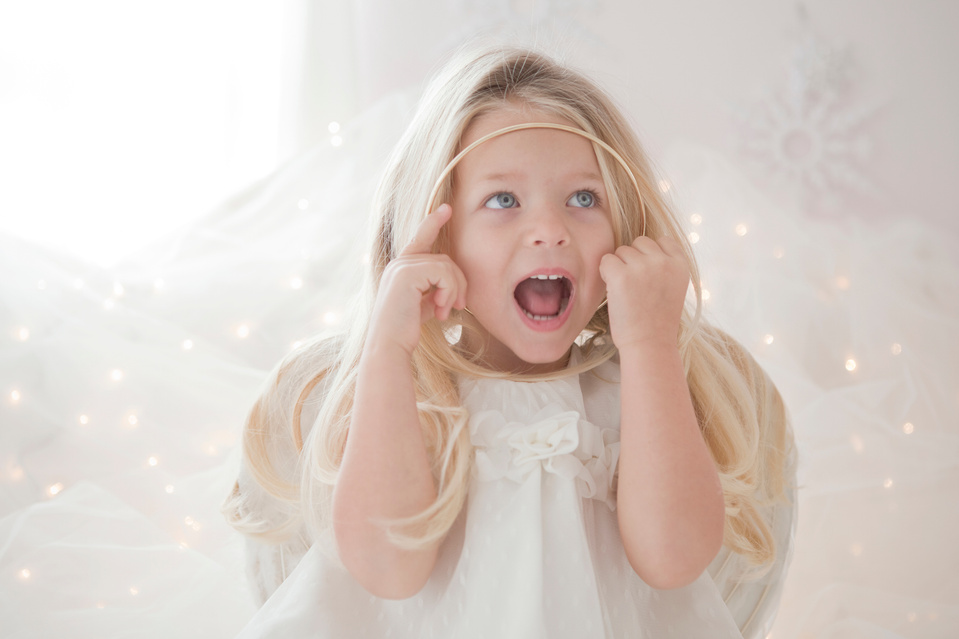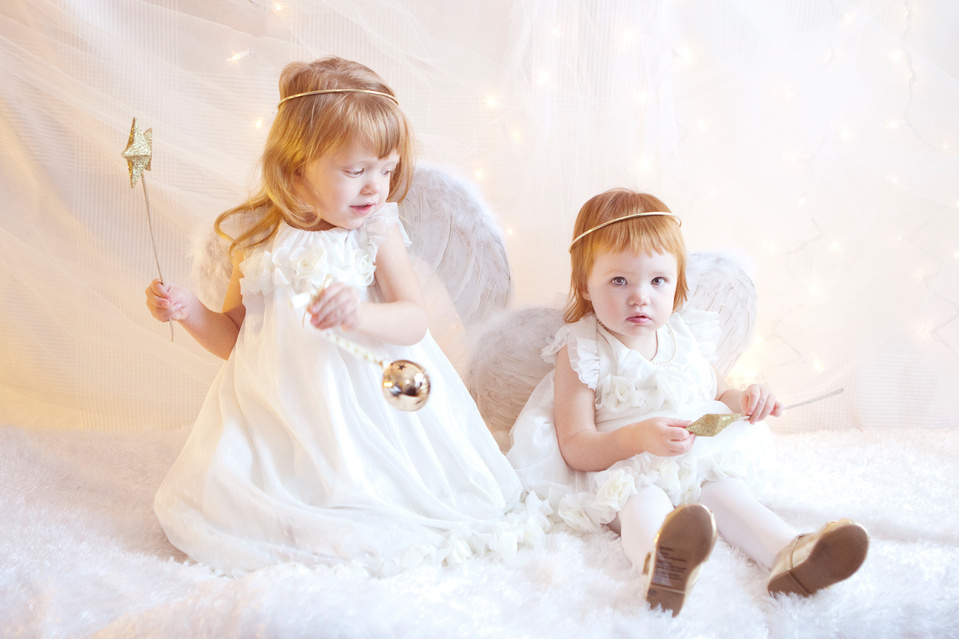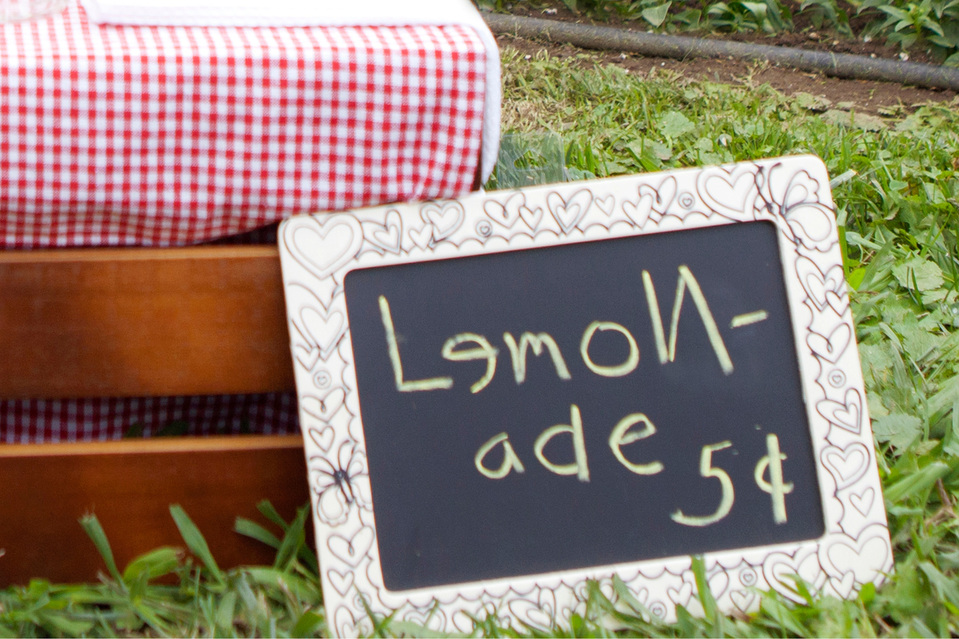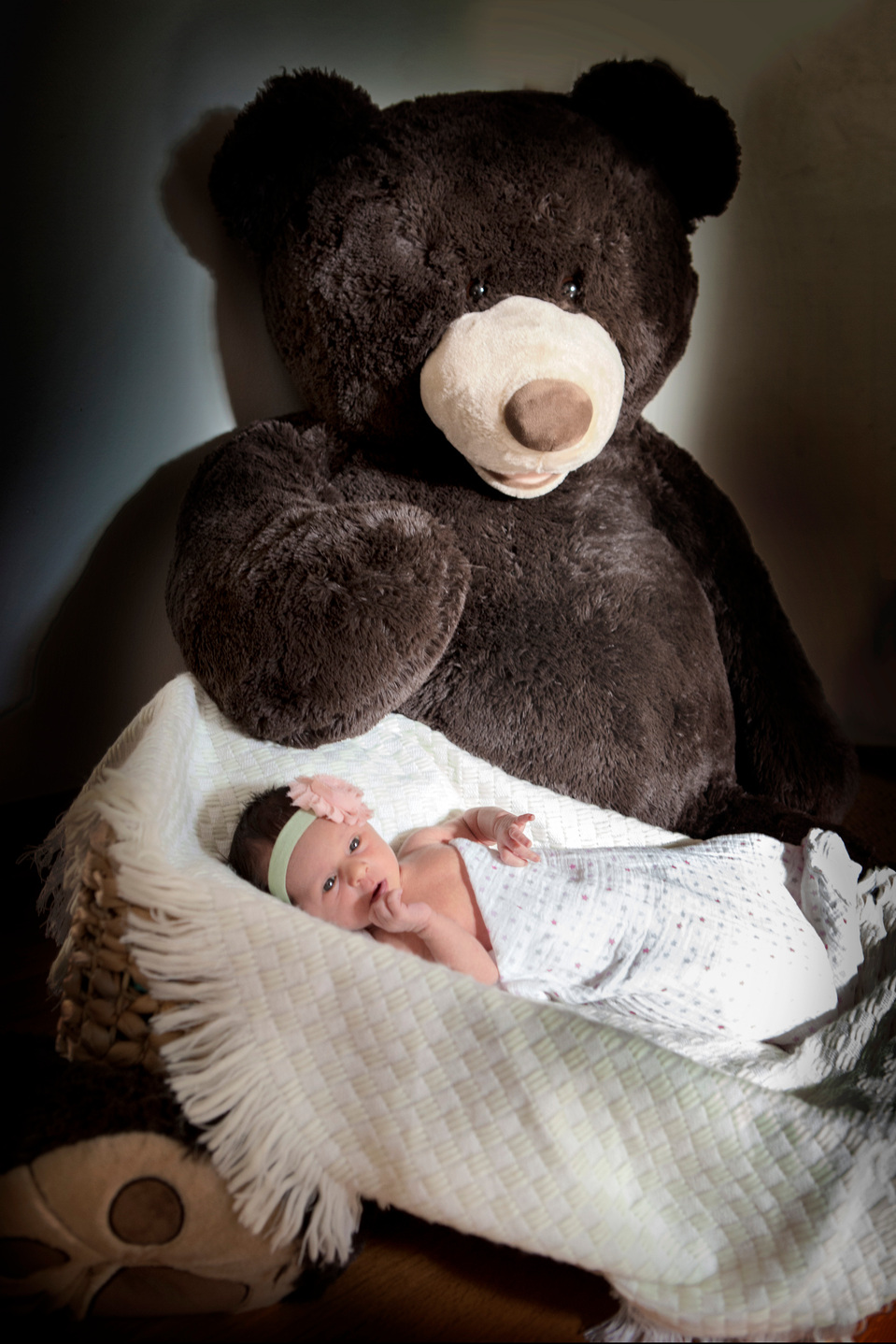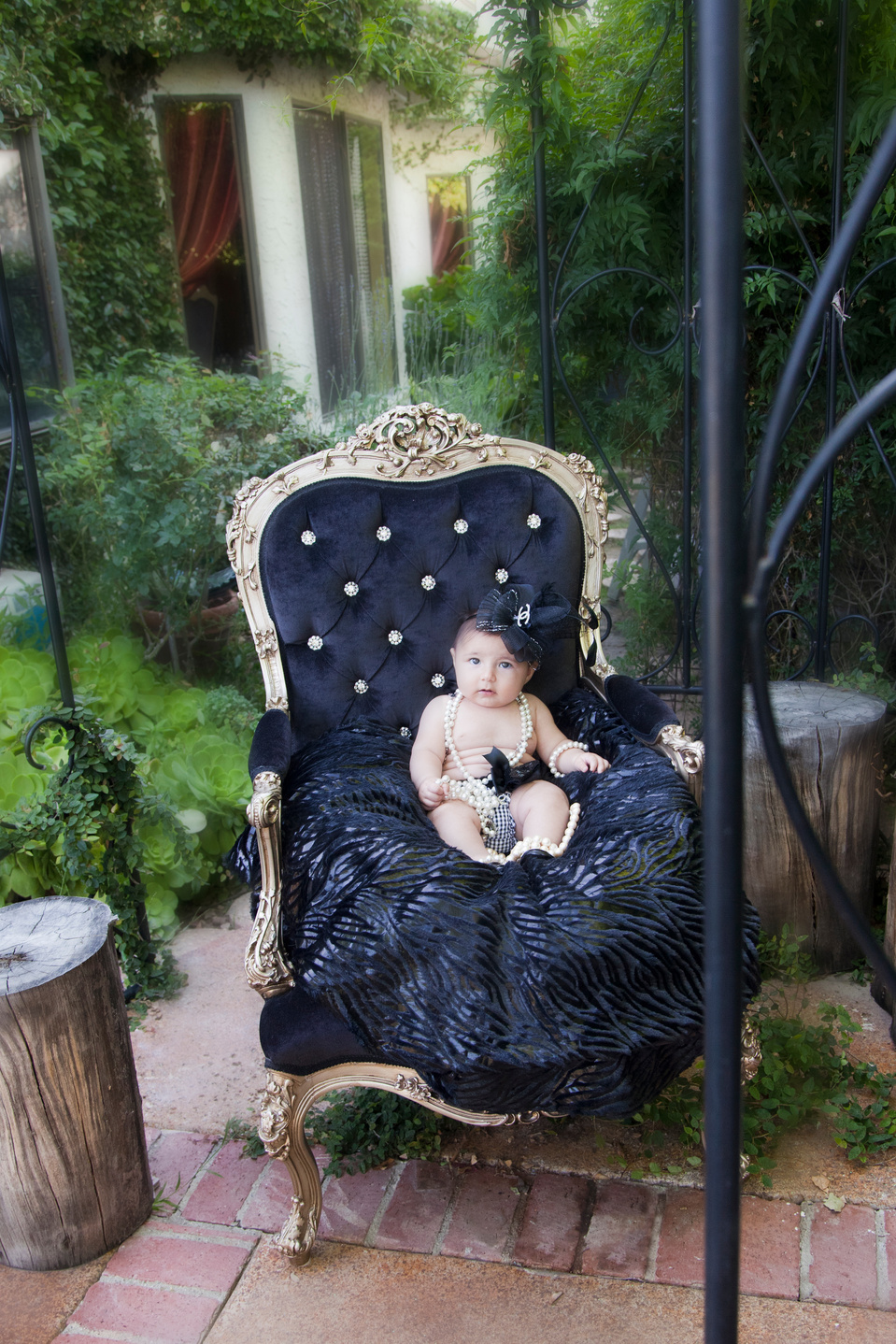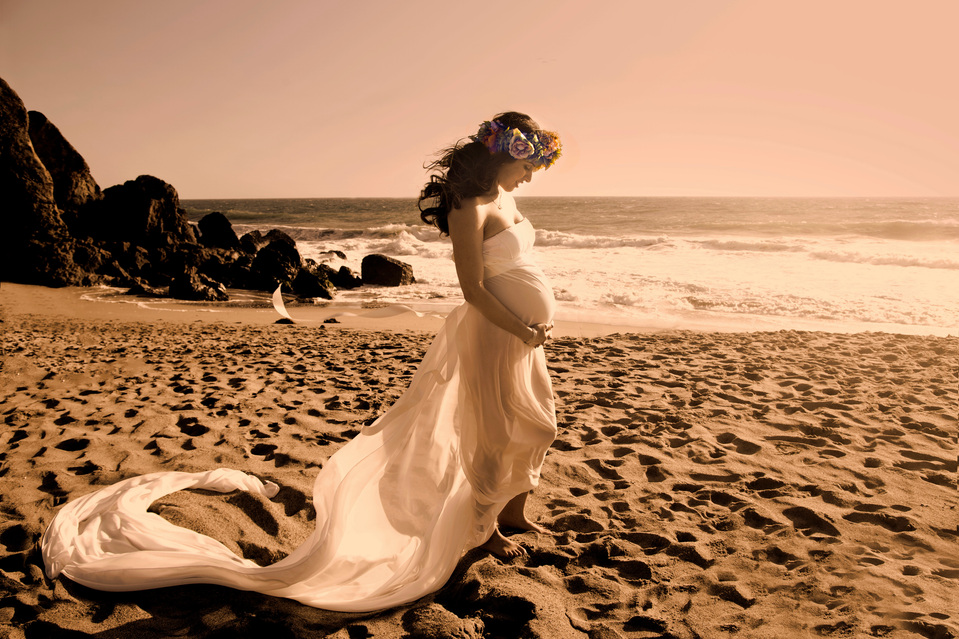 New clients often ask me, "Do you bring props?" Because it's a frequent question, I'll address it. The answer is: "Not usually. But… I can and will."

IF you have an vision of something you would like to have included in your session but are too busy to find it yourself, just describe it to me and I will make use of my sources to locate it and see to it that is is purchased on your behalf.

Since I am strictly an on-location photographer, I do not have a studio with backdrops and space to store a truckload of props. Additionally, I would never want to use and re-use the same props repeatedly getting the same look but with interchangable babies.

Here's what I have done and can do.
One client had an image in her mind of her little girls as angels for the annual holiday card. We conferred and decided on yards of white tulle, small clear lights stringed on white, white angel dresses with wings and golden halos. Some golden wands and assorted ornaments completed the look while the girls sat on several yards of fluffy "clouds."

Another client had an idea for her baby's pre-first birthday session: a little backyard lemonade stand next to a lemon tree. Between the two of us, we arranged to put together the elements for a cute setting complete with tablecloth, pitcher and mason jars, blackboard sign and a little red chair for the sales girl. The lemonade in the pitcher and glasses is photoshopped in post.

For the "Chanel baby" we took a fancy living room chair out to the yard, used some of mom's jewelry and voila!
The vintage guitar and its case had deep personal meaning to the father of that sleeping baby. The photo will forever carry that significance because it wasn't my multi-purpose prop - it is daddy's beloved guitar.

The giant teddy bear protecting the baby in a blanket draped basket "props" were gifts from family and friends.
Etsy is also a great source as in the pink net canopy with balloons, the mushroom stool and the oversized cupcake.

Lastly the maternity photo includes a floral crown I put together from artificial flowers I bought at Michael's. The "gown" is 3-4 yards of chiffon draped, wrapped around, and secured with several feet of satin ribbon. If you want to go with something more elaborate, Sew Trendy does the most amazing gowns, crowns, and some super cute little girl and baby items too.

It's easy to forget the number of items you have in your homes that can be utilized as props. This includes any number of baskets, hat boxes, suitcases, blankets, artificial flowers, stuffed animals and other toys, books, heirloom baby furniture from a parent's own childhood, and even gardening supplies. Any prop that has direct meaning to the family I'm photographing is a prop I like to use.