Merci beaucoup! I always appreciate kind words from happy clients.



Mandy A.

Susan can take a session with a grouchy toddler running in the opposite direction - and somehow manage to capture the most amazing images. There have been times that I've been convinced that she wouldn't be able to get one usable shot, and then low and behold, she will have somehow worked her magic and taken tons of beautiful frame worthy photos. I don't know how she does it, but she is a miracle worker, especially with babies and children. We have used her for years and she is so accommodating, patient, and relatable to little people. We love "Miss Susan"!
Joanie S.

Photographer extraordinaire
If you are ever looking for a photographer to capture a moment in time...look no further! I feel like I won the lottery when I found Your Baby My Camera. Susan Eisenstadt captured my "birthday celebration" so beautifully. No stones were left unturned. I gave her a list of pictures I would like taken and her imagination took over. I got pictures I had never even thought of. She was warm, friendly and very professional. Consider yourself lucky if she is available for your event!!!

Alex S.

I highly recommend Susan for anyone who wants beautiful photos! We hired her to to take photos of our son's 1st birthday party, and we've been using her services every year since then! Susan is great with kids and makes the whole experience enjoyable from beginning to end.

Shadi L.

Susan has very much become apart of our family because she treats you like family!! Thank you so much for you dedication in capturing all the beautiful memories over the years , whether it's having you lay on the floor or climb something just to get the right shot. We love you !


Joanne L.

I have just received the most special package in the mail!!! WOW!!! I love each and every photo and can remember our day vividly! What fun we had and it certainly shows!! We will definitely have to do round 2. Dylan is running around and growing so I am so happy we captured her as she just started walking.
In the meantime, hope you are happy and well and we'll look forward to seeing you again soon. Thanks for such an awesome day and a great shoot!
xoxo
Elaine P.

I have known Susan for many years and loved her for her intelligence, humor and of course, beauty.
About 5 years she has become more than a friend, she has become family. Not one celebration in our big family goes without Susan's being a huge part of it; birthdays,anniversaries, baby showers, bridal showers - tomorrow name a few! Her talents in photography, her eye, the vision and how she pays attention to details, are beyond photography, it is Art! Not only we all look gorgeous, we take away most precious moments that will stay with us for as long as we live and on. Thank You!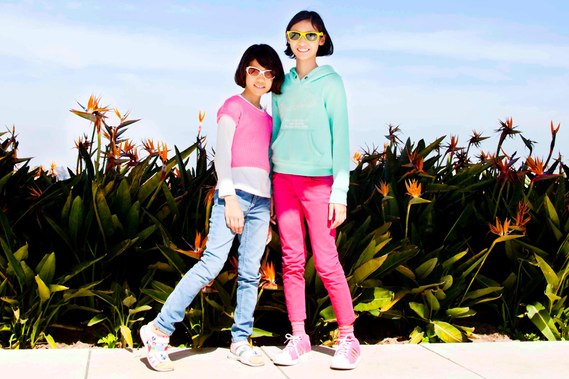 Daniel T.

I just wanted to thank you so much for the photos that you took of my two daughters. They are truly wonderful. I have not seen them all yet, but the ones I have seen are tremendous. At the same time, they are inspiring to me; I just bought my new Tamron lens for my Canon EOS Rebel, to start photography lessons.

I understand that you were a knowledgable and an engaging art guide as well at The Getty - thanks for that too. It is something I will have refresh my school studies on, before we go to Paris in August.

Greg O.

Susan is a passionate, professional photographer and was a pleasure to work with for my business head shots. She was patient and gave direction when applicable. Susan seeks the perfect image and she will not stop until she is satisfied with the results. Shortly after the photo shoot she sent many digital images to review.
Nora K.

Susan is amazing. She was patient and sweet with my 1 year old and captured the most wonderful pictures! Totally recommend her! Thanks Susan
Jeannie B.

Patient, detail oriented, perfection & many options - every facet of great photography considered - photographed our family along with my husband's headshot. Captured him so beautifully- could not recommend her work more...
Maya A

Susan your work is absolutely beautiful! Thank you so much for everything again. I cannot wait to print these and put them all over my house and can't wait to see all the rest of the pics! I'm looking forward to our upcoming photo sessions. You are truly a talented photographer. I am so grateful to you for capturing these beautiful moments for us and will definitely recommend you to all of my friends and family