Susan Eisenstadt - Los Angeles area family photographer

ABOUT ME:

I am Susan Eisenstadt, the one woman "team" behind Your Baby My Camera and Your Wedding My Camera, specializing in all aspects of family photography. Turning professional came after a three year stint photographing newborns at Tarzana Hospital. Since then, I've expanded my work to include babies of all ages - those still in mommy's tummy, to those a few hours old, and up to 90+ years. The circle of life is what intrigues me and I am never so at home as when I'm making a visual record of it.

Most of my clients are located in Los Angeles, Ventura, Orange County but I am always up for a road-trip if you're outside that range.

Bob Dylan is and has been a major impact on my life so you may hear me quoting him from time to time seemingly out of the blue. Which I'll do right now as I describe my two hometowns of Cleveland and Detroit: "The country I come from is called the Midwest..." Los Angeles has been my home now for the majority of my life but my affection for those early formative years still resonates like a serene hum - summer cicadas, the soft pleasure of new fallen snow, and the post-roller skating vibration on my feet.

So let's get together, create some memorable imagery that will guarantee you and your family remain "Forever Young." ~Bob Dylan, Nobel Laureate

ABOUT US:

My work is done exclusively on location - no studio for me. Sure, I've considered it over the years but when I try to visualize myself working in a studio, the tedium of sameness and repetition seeps into my head and I dismiss the notion altogether.
I enjoy photographing a family in their personal surroundings at home where you're most comfortable. Additionally, in gardens, on beaches, on city streets, at museums, playgrounds and parks, we can make use of the diverse surroundings Southern California offers.

Every session is personalized to YOU so feel free to suggest a location or a look you're imagining. Your pets are members of your family and I am always happy to include yours in our photo session if the location permits. We are fortunate to have some of the most exquisite locations and a climate that allows for beautiful natural light photography. I think I could count on one hand the number of times "weather" has interrupted a scheduled session.

It's a good idea to present your upcoming photo session to children old enough to understand as a "get together" - an adventure - a fun day - that won't require a bribe. However, I do carry small packets of Organic Gummy Bears. Call it an "incentive" or a "prize."

For more information or discuss your photo ideas feel free to email: yourbabymycamera@yahoo.com

Text/call me at 818.456.2824
Drop me message below. See how easy that is!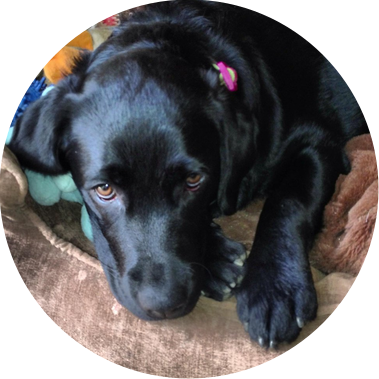 A Few of My Favorite Things

Dogs - my own and probably yours too. I have a special propensity for retrievers. Labrador retrievers, like our Luna but also Golden Retrievers.

Orangutans - Once I learned that an orangutan in the zoo will want to view your phone to see their image you just took, I was dialed into orangutan love. A gorilla will stare at you. The chimps are pretty much busy with their own community but an orangutan is one cross-species alert species!

Museums - art, history, regional. I spent several months living in London and I think I covered all the museum from the Science to the Natural History to the encyclopedic National Gallery. I was a docent at LA County Museum of Art for a dozen years and am a regular at both the Getty Villa (LOVE Greek vases) and the Getty Center.

Cemeteries - During my childhood visiting old graveyards was a typical Sunday drive. I never questioned it as anything other than fascinating and to this day I will visit the cemeteries both here locally and in any locale when traveling.

American History - I collect antique to vintage American History textbooks.

Food - Italian, Mexican (hold the cilantro) and French.

Los Angeles - It's been my hometown now since 1970. When I consider leaving for another city or state, all it takes is a drive over Kanan to Malibu to change my mind. I'm not sure if there's a city in the world with architecture as diverse as what we have here. Variety - on every level, LA is the place for that!

Here are a few venues and locations I've photographed:
* Hotel Bel Air, Los Angeles

* St. Francis Hotel, San Francisco
* Peninsula Hotel, Beverly Hills
* Il Pastaio Restaurant, Beverly Hills

* Hotel Luxe, Brentwood
* Marriott Marquis Marina Hotel, San Diego
* Westlake Village Inn, Westlake Village

* Braemar Country Club, Tarzana
* Stephen Wise Temple, Los Angeles
* Skirball Center, Los Angeles

* The One Up Restaurant, Sherman Oaks
* The Coop, Studio City
* Color Me Mine, Sherman Oaks
* Candyland Playground, Sherman Oaks

* The Calico Canvas, Woodland Hills
* Out of the Box, Woodland Hills
* Bar Thirteen, DTLA

* The Glow Zone, Woodland Hills
* IFly, Universal City

* Romanov Restaurant, Studio City
* Fig & Olive, West Hollywood
* Larsen's Steakhouse, Woodland Hills
* Morton's Steak House, Woodland Hills

* Hotel Intercontinental, Century City
* North Ranch Country Club, Westlake
* Sportsmen's Lodge, Studio City
* Calamigos Ranch, Malibu
* Chinois on Main, Santa Monica

* Odyssey Restaurant, Granada Hills
* Queen Mary, Long Beach
* Inn of the Seventh Ray, Topanga
* Malibu Cafe, Malibu

* Glen Tavern Inn, Santa Paula
* Underwood Farms, Thousand Oaks
* The Villa, Woodland Hills
* Lakeside Inn, Encino
* Zin Bistro, Westlake Village
* The Six, Calabasas

* TravelTown, Griffith Park
* Fisherman's Village, Marina del Rey
* Gene Autry Museum