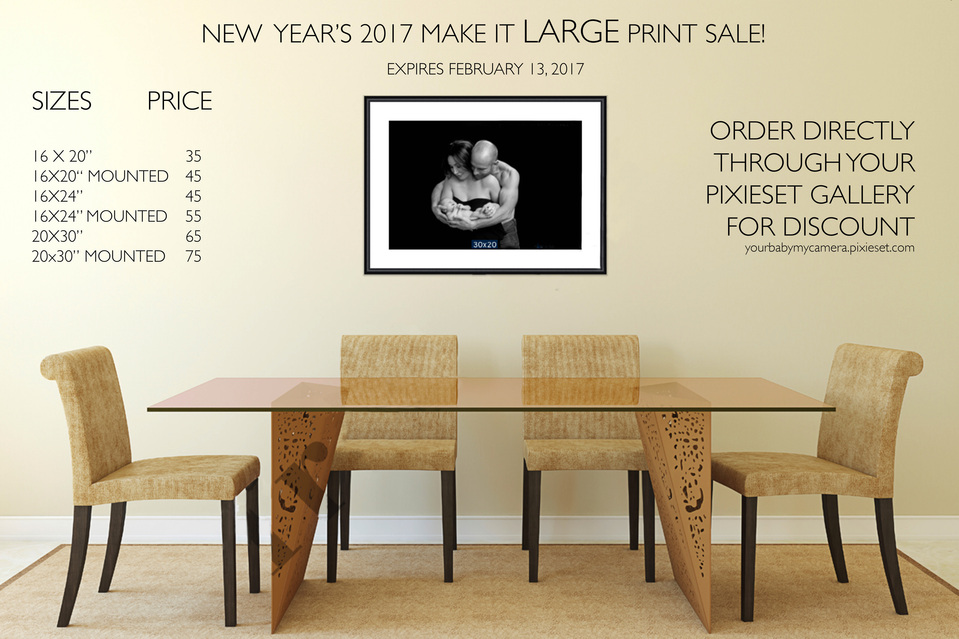 If you've been my client for more than a short time, you have heard me rave about the professional labs I use to print your images - books, metal prints and canvas gallery wraps. I always appreciate when you take advantage of the direct ordering of archival quality prints from yourbabymycamera.pixieset.com

You've also probably heard me shudder when I hear about prints purchased through consumer labs such as Costco, Walmart or Shutterfly. If you've been putting off your order now is the time to take the opportunity. See for yourself and take advantage of the deep discounting of three popular sizes from now until February 13 - just before Valentine's Day.
All you need to do is click on the shopping cart icon on any of your favorite images, and select one of those three sizes - 16x20", 16x24", or 20x30". I recommend you order the styrene mounted prints for the best framing results. Your prints will be delivered to you directly from the lab, ready to frame.
Any questions? Just Ask Sue - call or text me @818.456.2824 or email - yourbabymycamera@yahoo.com